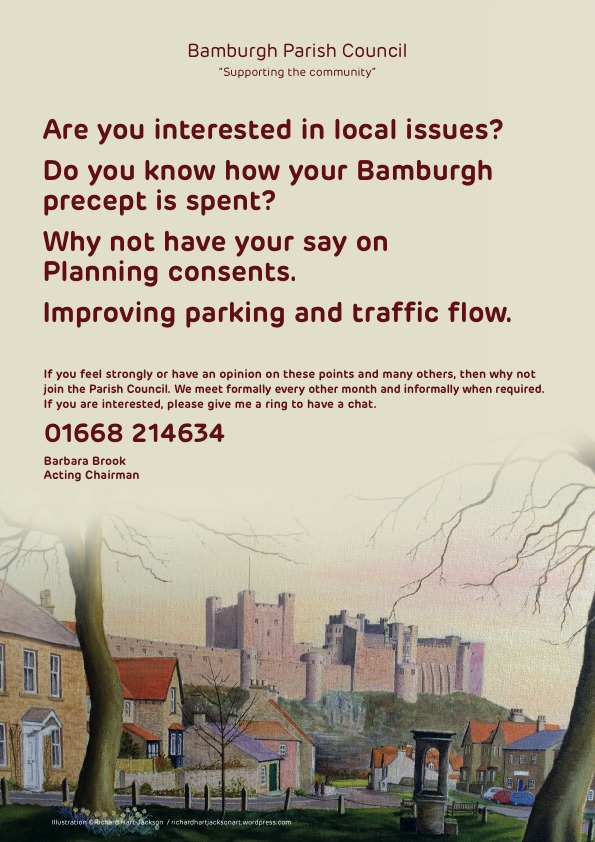 Are you interested in local issues?
Do you know how your Bamburgh precept is spent?
Why not have your say on Planning consents
Improving parking and traffic flow
If you feel strongly or have an opinion on these points and many others why not join the Parish Council. We meet formally every other month and informally when required.
If you are interested please give me a ring to have a chat
01668 214634
Barbara Brook
Acting Chairman