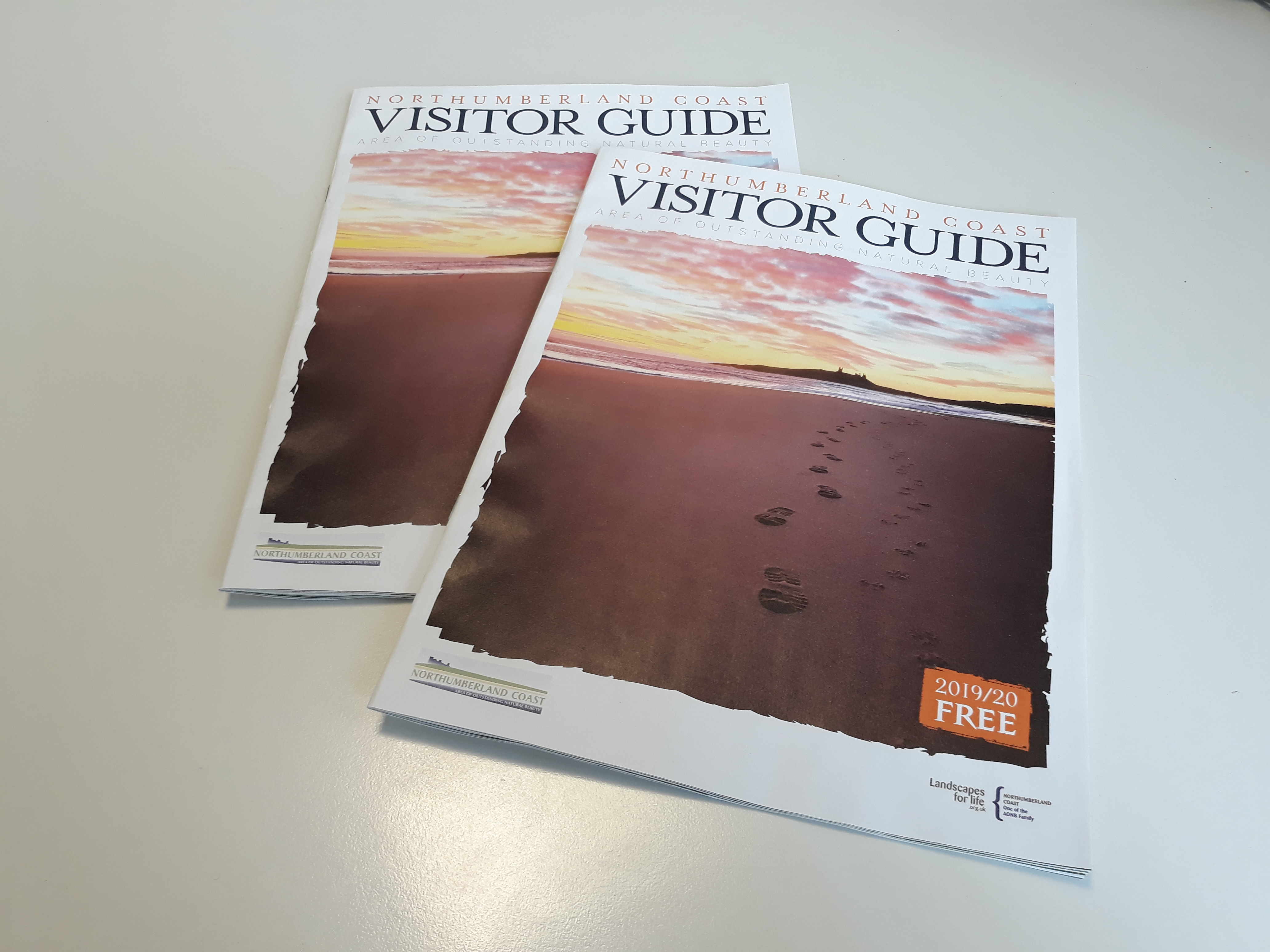 This year's Northumberland Coast AONB Visitor Guide will once again be available
at the North Tourism Fair at Willowburn Sports and Leisure Centre in Alnwick on
Tuesday 19th March. It is the eighth edition of this popular publication and this
year features a beautiful image of Dunstanburgh Castle at sunrise on its front
cover, superbly captured by competition winner Andy Craig.
The guide is designed to be used once visitors are here. It is full of information,
great photos and aims to help visitors make the most of their stay whilst
encouraging them to help conserve this unique landscape.
We strongly encourage small business and attractions to come along next Tuesday
to pick up copies of the Guide, ready for the year ahead. We have printed 50,000
copies to meet demand. There will also be other AONB leaflets to collect and a
chance to chat with the staff team.
Catherine Gray from the Northumberland Coast AONB Partnership said: "This
well-received guide continues to be very popular. It has been redesigned this year
by Offstone Publishing; it's now a handy A4 size, but still retains all the essential
information. It's a must-have for visitors to the AONB".
The Guide is distributed through A-ha Distribution. If you wish to be added to their
mailing list, then please contact them on 0191 267 1220 or e-mail:
ne@aha-distribution.co.uk . You can also collect copies from Tourist Information
Centres or by contacting the AONB office on 01670 622 644.